We are excited to see the many arms of ALL OF US coming together and ready to launch on January 1st. Ticket sales open then for the event happening in the end of May 2018. This is a unique and amazing period for us as Queer Burners hits 10 years of service to our community. Many people have taken advantage of our networking and leadership resources here. Many other people have been critical that our mission creates a bubble around queers at the event. Either way people are talking.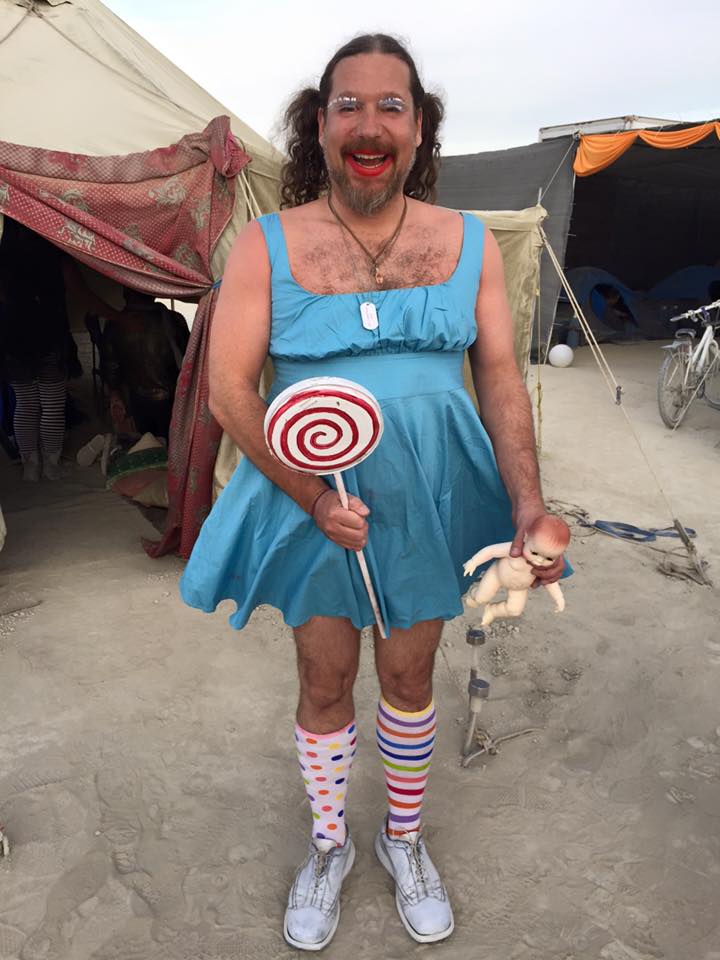 We have learned over the years that LGBTQ people at Burning Man that are marginalized in the default world can experience the same things on playa. There are real dangers there as well as anywhere else in the world. In 2012 there was a visible shift in the people who were discovering Burning Man. Likely there were points in the past where seasoned burners could also note. Certainly the Queer Burner History portion of this site shows significant points of change on the playa.
Many of us still hold true to the 10 Principles that were created by Burning Man founders. They are dogma. With varying degrees of commitment we hold those principles in our daily lives even beyond the scope of the 5 square miles at Burning Man. In some cases we might have been guilty of building that bubble, but our strength is the ability to reflect and see it and refuse to be captured by it.
The "Gayborhood" has been through some serious transitions over time (also detailed in the history pages). It is a very important space for the safety of some burners who do not feel safe in a largely hetero-centric space with aggressive sexual and misogynist tones. The Placement part of Burning Man has struggled with understanding some needs at the burn and still have a blind eye when it comes to members of the population who need that recognition in order to be part of the rich blanket of diversity it wants to foster so bad.
We lost a valuable ally at the burn and at Placement named Hepkitten who really tried to make the Gayborhood everything we asked for. Not saying Bravo and their team are working against us, but they are not hearing the community and have forced a large spread of queer camps and from my point of view it has somewhat dimmed the light on the 7:30 sector. I am not sure what happen to Answergirl, she left Placement too, but I saw her slowly breaking down and struggling with the conversation with lgbt camp leaders.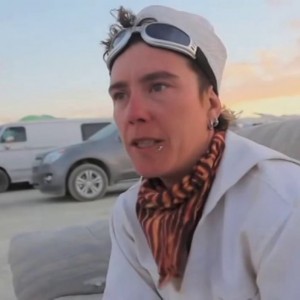 Anchor camps have taken on a whole new dimension with the 7:30 sector too. Glamcocks have risen to really shine on the playa taking center stage. They have proven themselves as being able to master the art of interactivity and evolution. They bring a pretty amazing setup with their dance club, led art, a speak easy, and a new and amazing bar. This is a camp that has really grown and embraced performance and participation on the playa. They have also made a lot of effort to be engaged in the community as a whole.
Art cars have been the new growth factor among queer camps. BAAAHS is still the super star and it has also innovated and been a real community partner. The energy and visibility of this amazing moving art piece has been the anchor of queer arts. In it's wake other BAAAHS village camps have also been adding art cars, inspired by there silver balled older sibling. The Salamander car has been around a while based at the Comfort & Joy village. And AstroCats art car made it's maiden appearance in 2017 which is very exciting. Rumor has it more are coming in 2018!!!! Stay tuned.
Thank you to all the people who help Queer Burners shine. Many of you are listed on the page about leaders who really step up (click here). Thank you to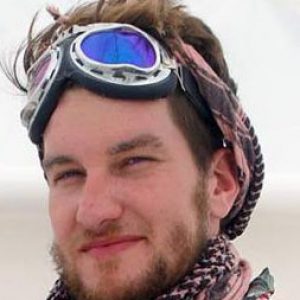 Adam, Justin, Juzten, Pretzel, Foxy, Russ, Jason and more for walking this journey with me. To so many over the past who have also helped Queer Burners get to 10 years.