The more the merrier? With the (oh not so long ago) shit storm with the ticketing situation many disenfranchised and sad-sallie burners could never have imagined any hope of recovery. The mud on BMorgs face could have been a cleanse?
Many of us were pissed off. Many of us saw the lottery for the flaws the minute it was announced. What if it was a success, then who would be wearing the face-mask? Well, it wasn't and according to a press release a lot of tickets went to people who never participated in the Burning Man experience before. It was estimated to be 70% (yes for real) people who never looked at the 10 principles before.
The Canvas
The fabric of the burner community has been changed, perhaps ripped away, then made into something new. Not only is this the year that Burning Man, LLC became The Burning Man Project 501(c)(3), but the participants who buy tickets also changed. There will be tens-of-thousands of new heart beats out there with new points of view and new expectations.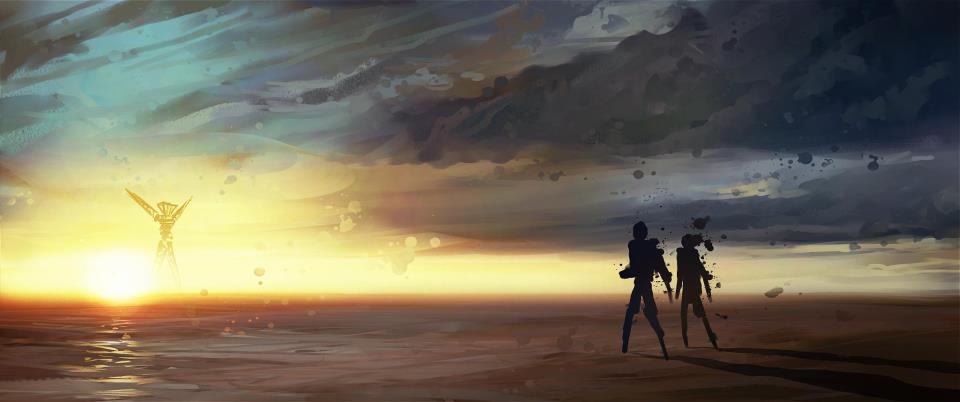 Thankfully before the last 10 to 20 thousand tickets went on sale BMorg (Burning Man Organization) took a step back and setup a system where people had the pleasure of buying Tier 4 tickets for $390/bux each instead of a real chance at getting anything less. Fortunately, some of those tickets also went to help low-income applicants.
So, on the chess board that was the ticket shit storm BMorg made some headway.
Camps were portioned allotments with the ability to purchase for their encampments. Tickets went to Art Cars, Artists and finally moving in the direction they needed to be.
Newbie Orientation
There was a huge emphasis on how we as a community do several things. One of the most important was another new word in the Burner Community: Enculturation. Even at the Leadership Summit in March 2012 that hosted in San Francisco and attracted leaders from all over the world, there was a strong emphasis on this.
Queer camps like Comfort & Joy, Camp Beaverton, and Astro Pups have all embraced this concept in different ways.
The goal is to get  new attendees to embrace the 10 principles and  make their participation meaningful without destroying those already entrenched in the life. This means much more than a party or festival. This is more than a bucket list item. But, for many that is all it will ever be.
10,000 More People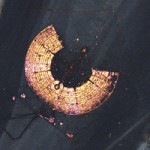 Yes, there will be close to 65,000 people out there this year than last year; more than 10,000 additional souls with a prediction for another 10,000 in 2013. The ticket screw ups earlier in the year aside, there is a flushing out as it were, and change is forced upon us.
Not many burners are really welcoming of "change" in spite of the hippy attitude projected on burner activity. Burners and Burner Leadership have to set the example.
We have no choice. We embrace and move forward. We saw the BLM bring sanctions with a deep inhale and the exhale follows an announcement of 10,000 more souls.
With that comes responsibility, too. For US who need to embrace change and for THEM whom we hope to enculturate. It will hopefully culminate in WE in the light of the temple burn. The 10 principles are the biggest key we can hand over to a new generation or a new breed of burners. But this thing, by Larry Harvey and his cavalcade of 5, is/was something very meaningful and the fear is that it will be lost…. or changed.
Change is… inevitable.
When working on building something with passion and meaning behind it, there is likely to be no shortage of detractors. The win is when there are cheerleaders out there too. This thing that is QueerBurners.Com, what could be Quire, or become a voice in the Burning Man regional construct, these are all things very foreign to some members.
My name is Scott aka Toaster and I started Queer Burners, once known as Gay Burners, with a desire to create a place for LGBT+ men, women and various transitions to connect. I believe we have a unique spin to this lifestyle under the 10 principles that offers something special to the community as a whole. It was never meant to be political or divisive. It is growing and maturing. I hope Quire will elevate it to the next level.
A couple of times people have posted on Facebook, told me in person, and complained on ePlaya that there could be no reason for a site like Queer Burners dot Com. Hundreds and thousands of people say otherwise based on membership and guests visiting the site.
BMorg has been supportive of this site on some level. Partially by letting it exist. Partially by donating a lot of take-aways for the QBLS. On a couple of occasions with posts in the JRS.
One of my mistakes in the evolution of QueerBurners [dot] Com and the projects I have undertaken since joining the burner community in 2008 is that I have looked to BMorg for approval. Sort of like an unconfident child seeking a parents support. It never came and often that parent was too busy to acknowledge. But there were times when there was something of a relationship there. Before moving to San Francisco.
QueerBurners [dot] Com will do everything it can to be supportive of BMorg and the mission of Burning Man under the gray lines of the 10 Principles. Although not acknowledged officially, not disavowed, we have enjoyed a nice and almost polite coexistence.
Burners.Me
An article posted May 4/2012 on www.burners.me used a lot of quotes from this site extended from the Burning Man Leadership Summit. Turns out another attendee posted very similar comments that were also included in the article. Combined they were highly critical of BMorg in their response to safety concerns expressed at the Summit. Although the issue was rather poorly answered on Saturday (dismissively so) the conversation continued through Sunday at the Summit.
3 queer R.C.'s had very different points of view about QueerBurners [dot] Com but all were supportive in general. I listened carefully to all the feedback. There was a lot of shock and surprise that there were these kinds of concerns; even though women have been issuing these same concerns about aggressive male behavior before we spoke up.
There should be no mistake that the words shared on Burners.Me are those of myself (Toaster aka Scott), but I do not want to make good things happen by being a bully. The words expressed were real and came from those who attended the QBLS. Those words were my mission when attending the BMLS. I wrote them, but tried to convey a message, one that I hoped would make something positive happen.
The fact people are talking about it is a win. The fact that some R.C.'s have made a joke out of those concerns is a concern which makes the Burners.Me article very pointed. But we want BMorg as a partner. Even as BMorg crumbles from a series of mistakes in 2012 damaging it's relationship with its own community and it turned a blind-ear to the concerns we still stand strong to carry the message of the 10 principles bravely forward because they do really mean something and work.
The path of least resistance
Any sense of drama or discourse seems to send a lot of Burners packing. Many will quickly put their hands over their eyes, ears and whatever protects the rosy image of the perfect Burner world. Many employ a tactic openly discussed called "Shunning" to shut the voice of discourse down rather than take any critical feedback. The path of least resistance is to deflect it or ignore it.
We have a challenge right now to be the best we can. I was forced to acknowledge the dismissive comment by Andie Grace that: Burning Man attendees are responsible for their own safety … Yes we are. Radical Self-Reliance is a major principle we live by. But by some estimations 70% of the people attending Burning Man in 2012 have never participated or understand the 10 principles.
I am not an advocate of more L.E. or BLM! But if Burning Man is not going to acknowledge the danger, we have to create something within our community that makes us more aware and less vulnerable in Black Rock City. In the end we, in our regional and social communities, have to be much more security conscience this year. More so than ever before.
Bottom line… QueerBurners [dot] Com and Quire is not here for politics or to battle BMorg. We are here to be a community center point to help network people. Find Queer camps, Queer resources or more. Some of our members are not interested in politics or to see any official representation with Burning Man… they just want to have fun and look at cool stuff. You still have that… some people will be organizers while some will be the participants/partiers or whatever… enjoy that. If that is your groove then be groovy, baby.
Conclusion
The article by Burners.Me was very unnerving as I read it because it was the sharpest points of a conversation splayed out and they sounded like a lot of frustration. While there is some frustration from someone like me who has put himself into the line of fire. I cannot help but feel like Don Quixote when looking to Burning Man for any real acknowledgement.
I suggested it was time for queer Regional Contacts representing the Queer Community of Black Rock City and beyond, but there was no real support. But, who is out there taking our issues seriously? We have friends in BMorg and there are some amazing people there, but the Regional team who should be listening is not. When our concerns are treated like a joke on their private boards there is something wrong. When I ask about safety I am dismissed – there is something wrong.
The dialog is still going on and all we can do is see where it goes. Burning Man is not Burning Man anymore, they are the Burning Man Project. The ticket disaster is still a shit storm. And now the BLM sanctions against Burning Man for their attendance issues last year are causing havoc. It really is a year of evolution for Burning Man… certainly Fertility 2.0 can have a deeper meaning in the end. Will the Queer community have a voice? Time will tell…