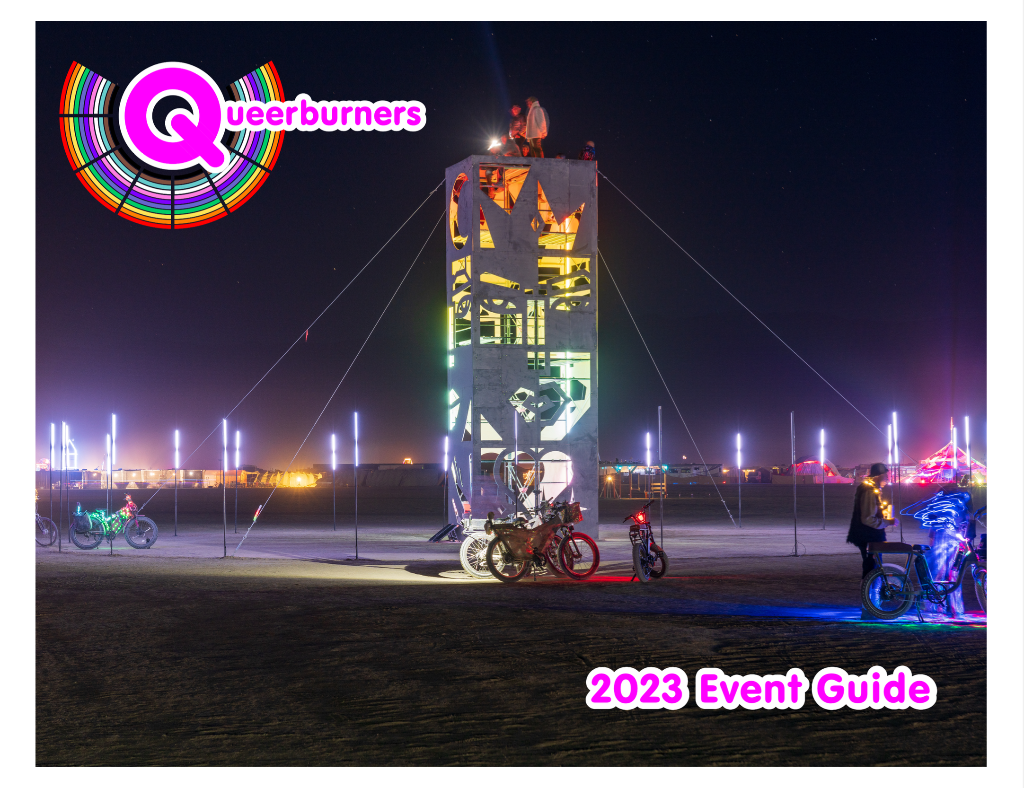 Getting ready to head to Burning Man? We've put together a detailed guide to all the LGBTQIA+ events on playa – at least all the ones we know about! It comes with a map of the Queerborhoods, a guide to your favorite camps, and all the events we could find. We even know where BAAAHS is going to be!
Download your free guide here:
2023 Queerburners Event Guide – Download PDF (29.6MB)
Print it out, bring it with you, and share it with your friends.