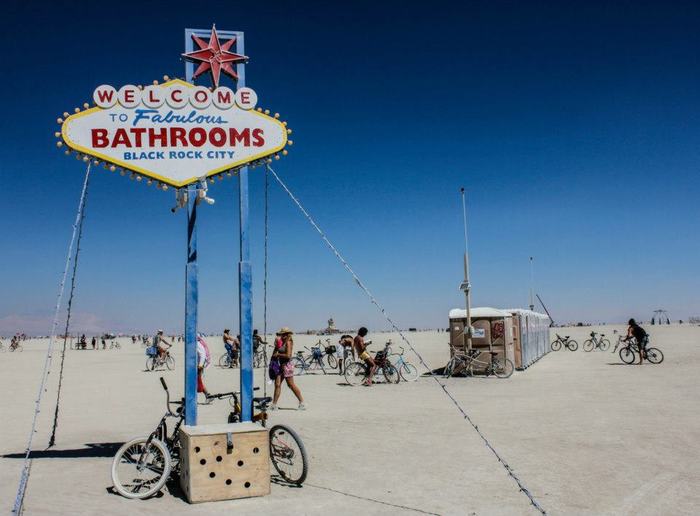 For all the silly things in this world there is nothing more ridiculous than the winds at 50 mph blowing dust non-stop so bad one cannot see 3 feet ahead of oneself. Or maybe that there is the same art car passing by fifty times and the people on it never let you on? Or maybe waiting to get in the gate when you can see the brightly lit gate area 12 cars away and YET it is still 3 hours from getting inside.
Insanity. (Did we see that out there somewhere in the form of art?)

Loading ...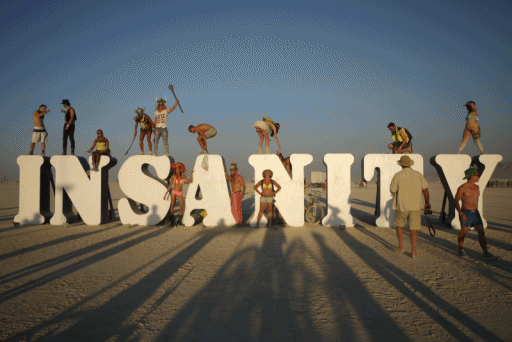 So, we pass you a magic wand and now you have 2 choices to make a change on the playa right this moment. If you play the game right you will be whisked back in time and given a chance to relive Carnival of Mirrors with your changes implemented.
rules: 1. complete the survey as requested. 2. see the results as they compare to others who have also participated. 3. put on your favorite burning man costume. 4. this includes makeup and personal lighting. 5. proceed to your front yard/sidewalk/dirt-patch and light a small fire using anything flammable BUT cannot be larger that a very small flame. 6. dance around it while spinning siting the 10 principles in order and after 3 times… you will find yourself in deep playa. The consumption of alcohol or absinthe before answering the survey is a recommended start with a 2 oz shot with each step.