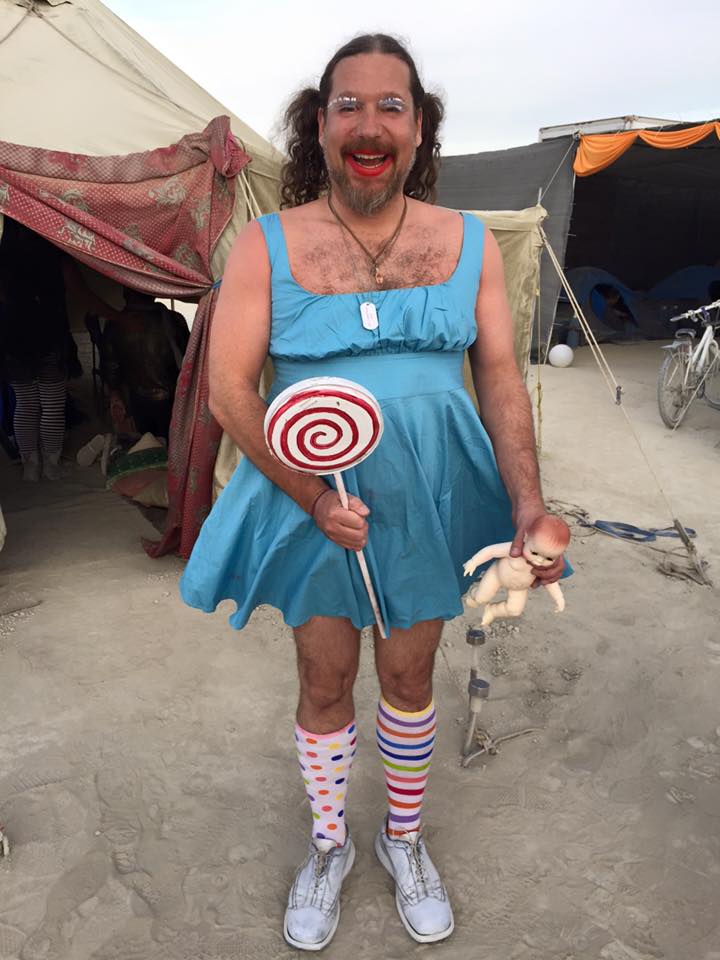 Ain't she a pretty girl? This is Scott. He does a lot in the community, perhaps more than you know, not just in the LGBTQ sector. He is one of the founders of Camp Conception out of Seattle. He admins several burning man boards including the Burning Man group (73k members) and Burning Man Classifieds.
Meet this guy and meet one a the biggest, sweetest personalities you will ever have the chance to meet.
He is leader in the Seattle community and a big voice. This is a man that will help you when called when it comes to being a true community leader. He has stepped up to help support and manage some of the many Queer Burner boards has been a great supporter.