In 2016 we published a Survey Monkey questionnaire once we were contact by BM Placement. Some of us in leadership were being asked to meet with them in an effort to discover why there were so many applications for the 7:30 sector over other parts of the city. Were these LGBTQ camps seeking to be close to other LGBTQ camps.
The answer may have been more likely "no" than otherwise, but there was a factor we discovered in the process. There are some non-LGBTQ specific camps who wanted to be close to the vibe the gayborhood offered. And camps who were mixed who had LGBTQ camp members who had benefit from being in that proximity.
Placement (BMOrg official) placed camps intermittently in an effort to weave queer and non-queer camps together.
All of the above was true at least through June 2016 when we met with Placement to discuss our place in the 7:30 sector as well as our friends at 4:30 and J.
As of 2018 there have been no major changes. See more detailed information on www.queerburners.com.
This is not the original report that was submitted to Placement at the meeting. We have the original information from the survey. Upon request from BMorg Placement to meet we conducted an adhoc survey addressing the needs of our community and came to some important conclusions:
The most vulnerable people in our community rely on the Queerborhood as a safe space and to give many a sense of preservation

Many of the same people feel or have experienced discrimination and danger while at the event
We heard from about 285 people in the quickly assembled survey. While a great many people included in the survey were gay white males, we can extrapolate that removing that feedback in the scope of the feedback the data changes heavily.
What is your sexual orientation?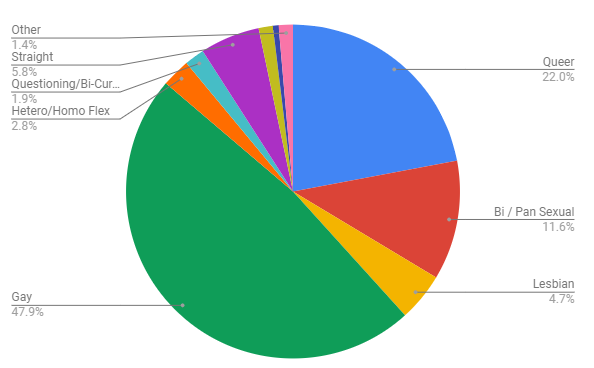 286 Respondents
What is your Gender Identity?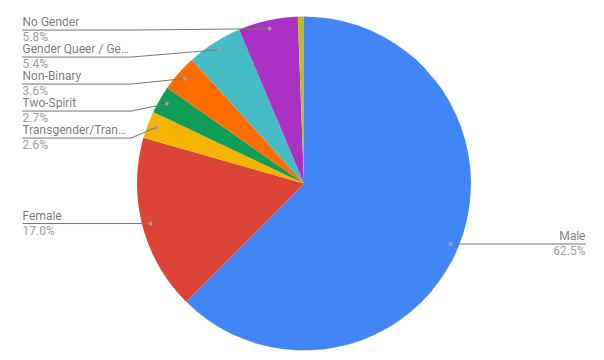 285 Respondents
How many years have you gone to Burning Man?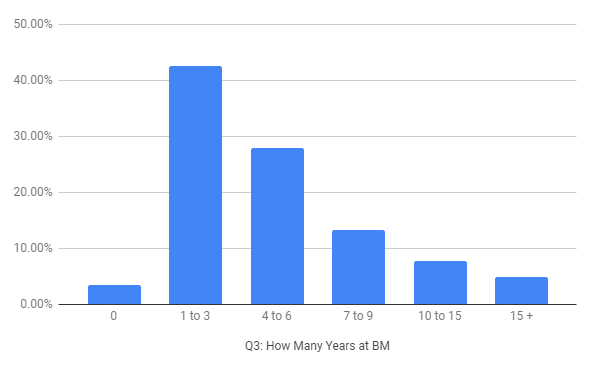 286 Respondents
Have you ever visited the Gayborhood?
What is your perception of the Gayborhood?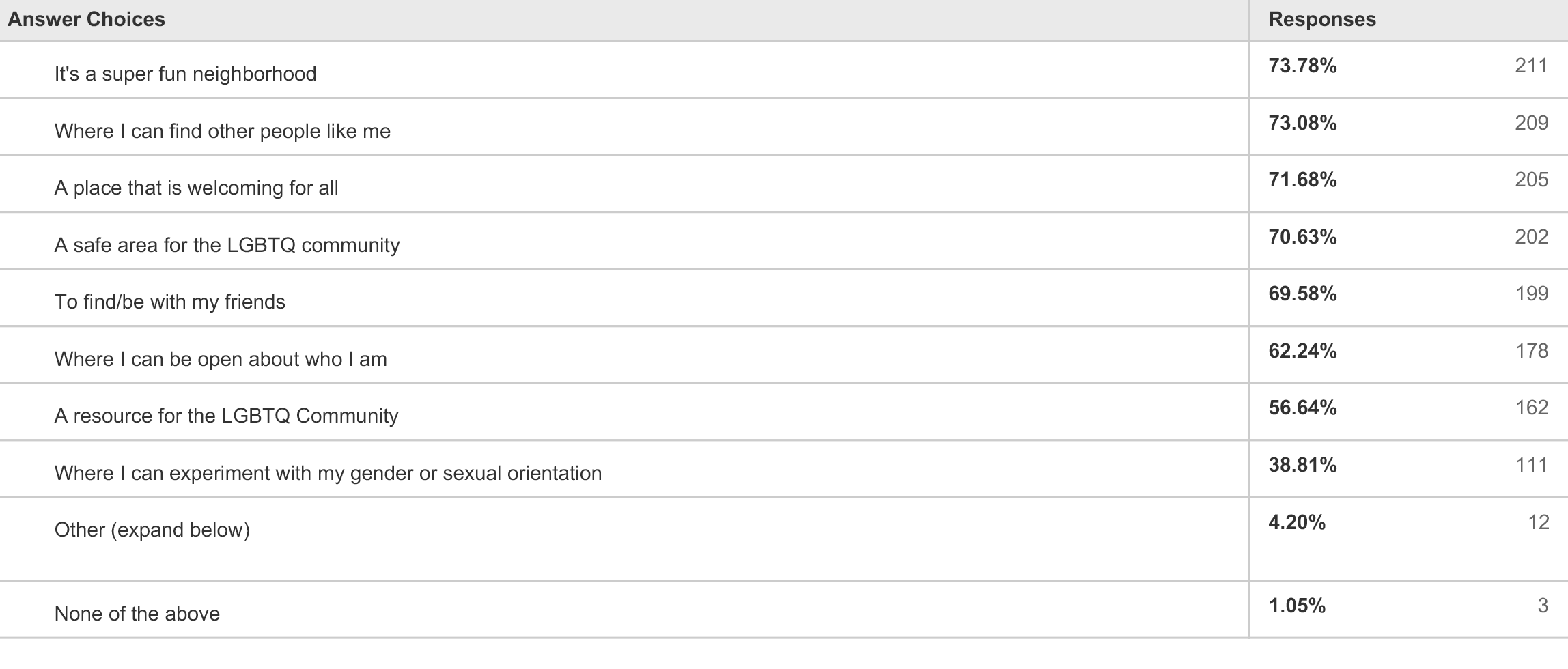 Mark all that apply.
If you needed a safe space at Burning Man would you go to the Gayborhood?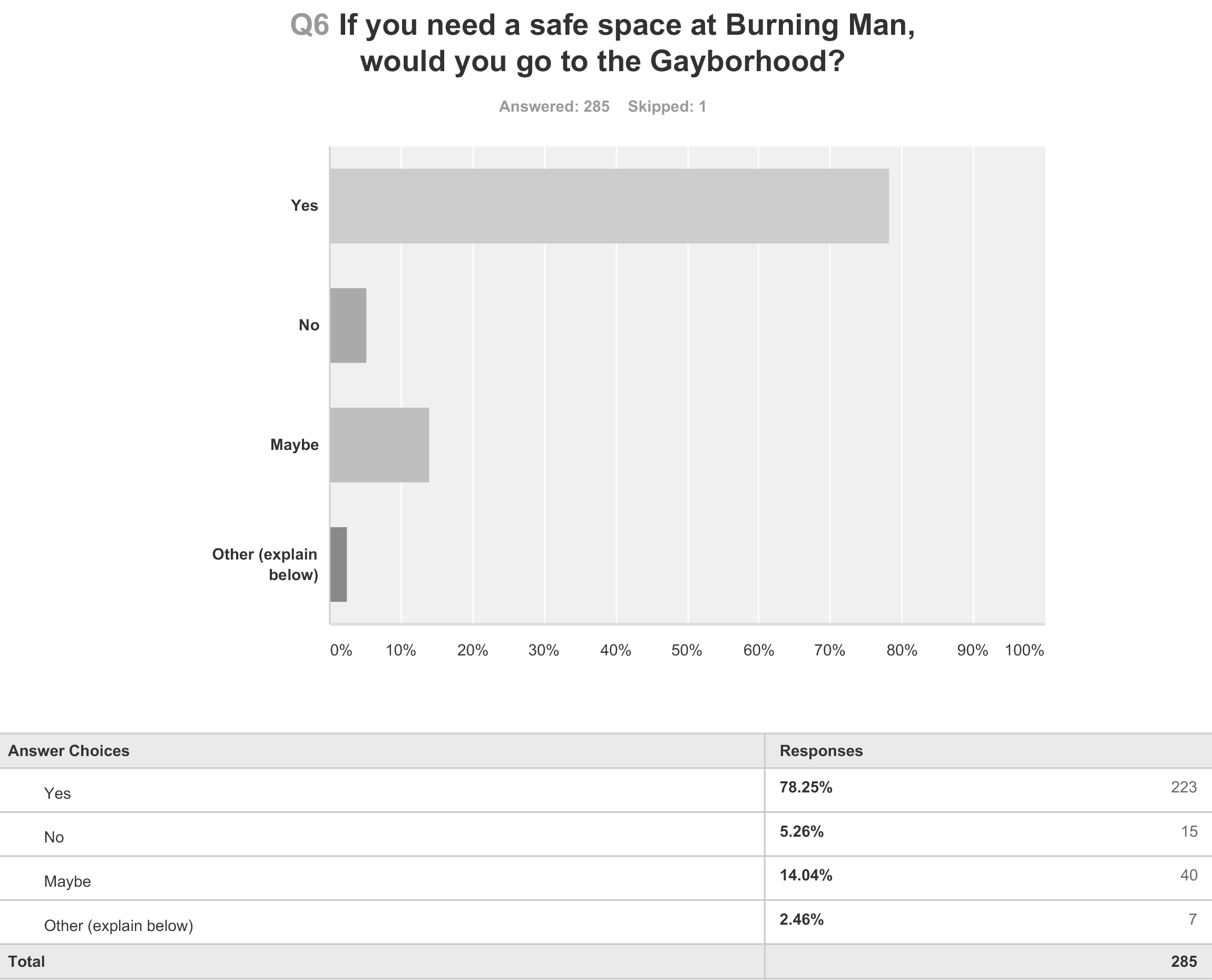 Have you ever felt threatened at Burning Man because of your sexual orientation, gender identity, or gender presentation?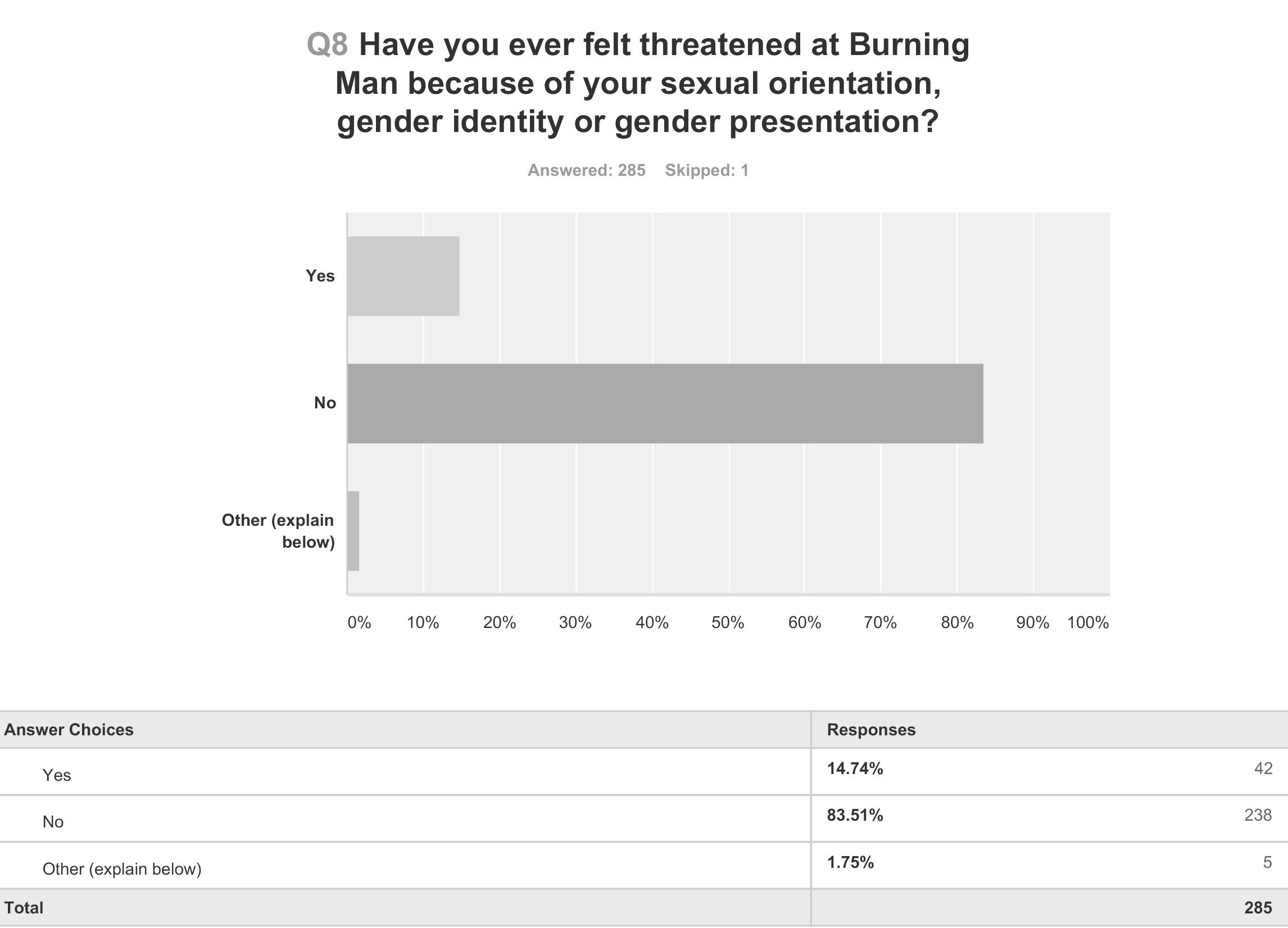 Do you know someone….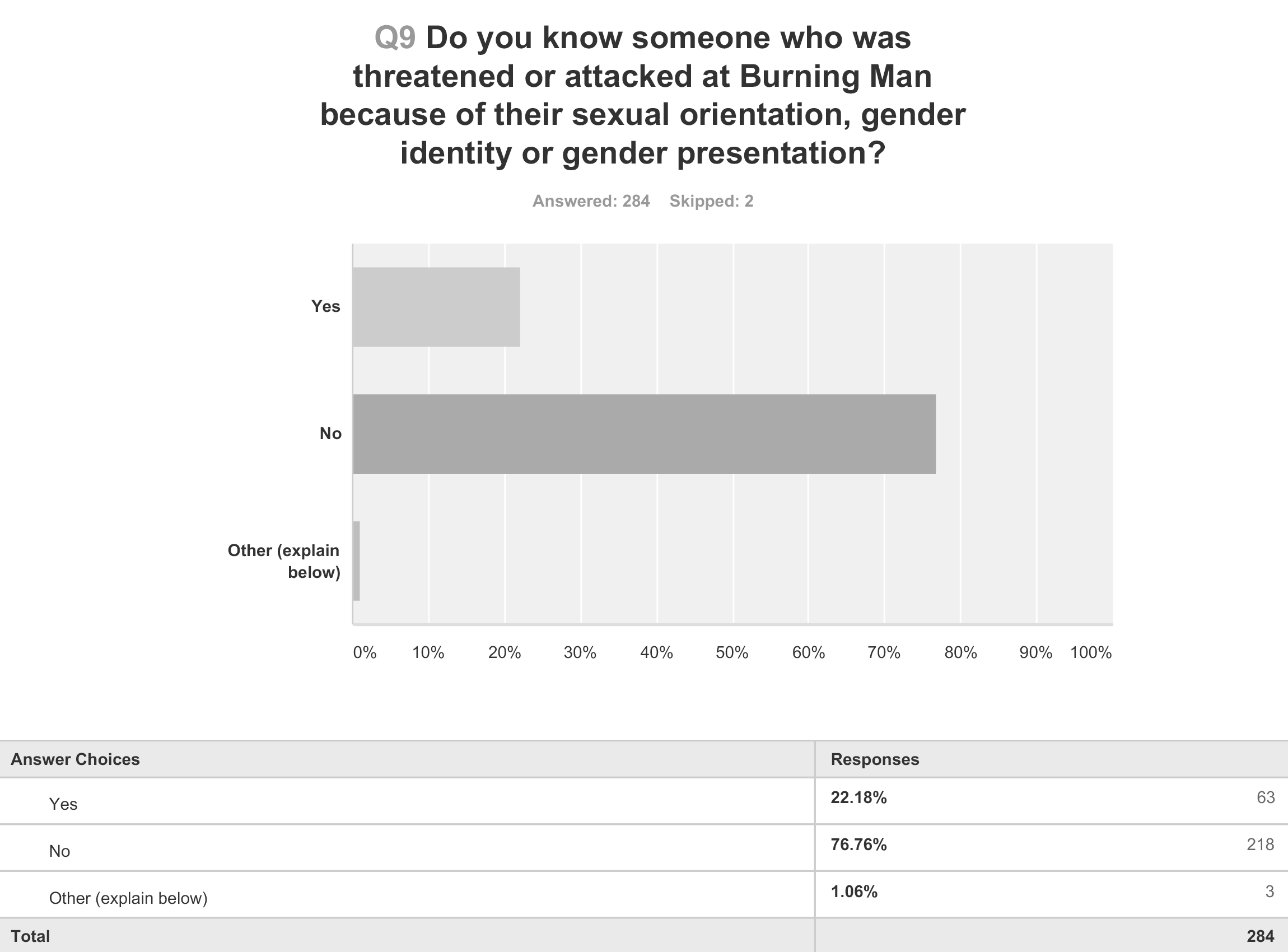 Have you…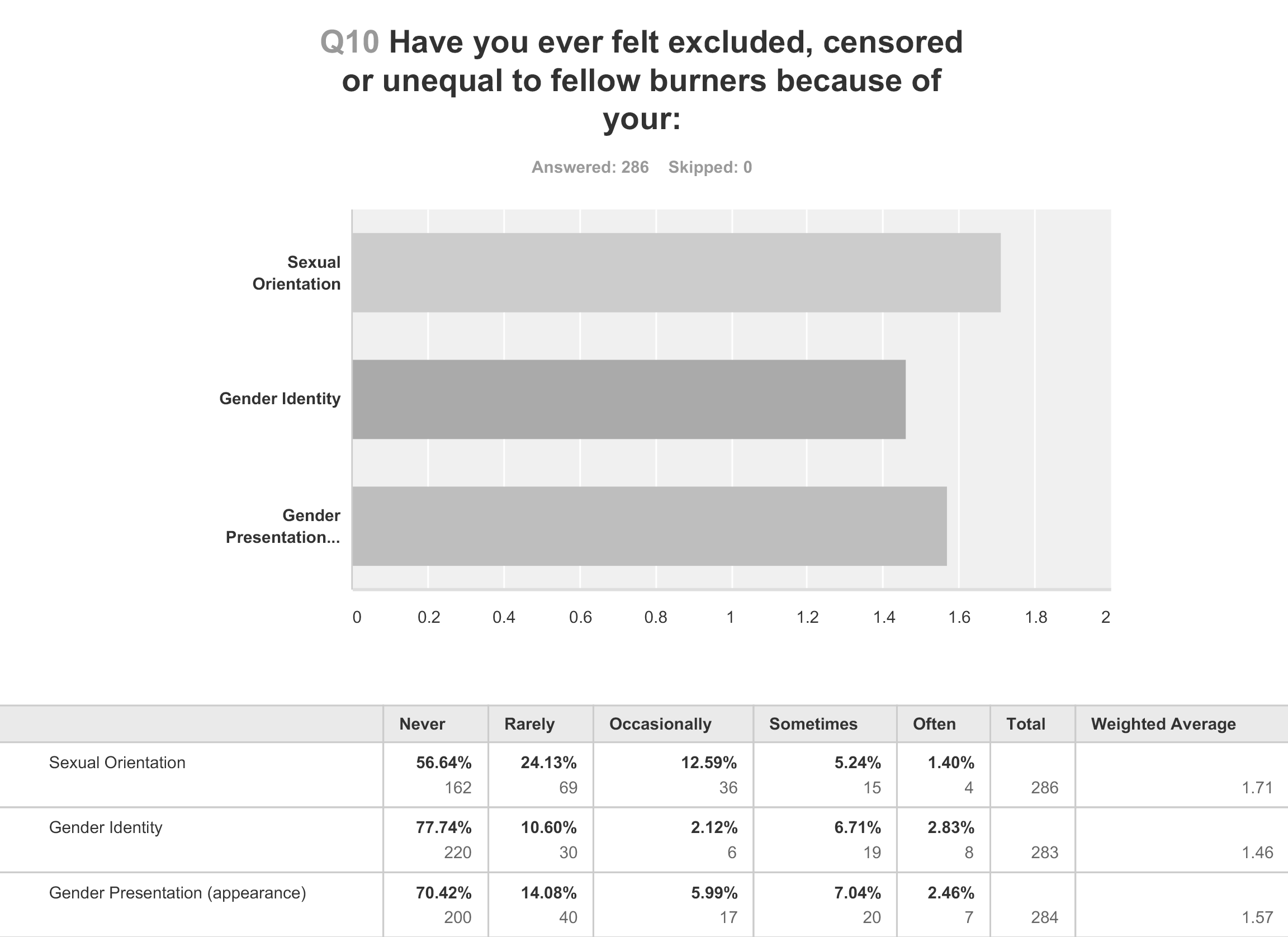 What aspects…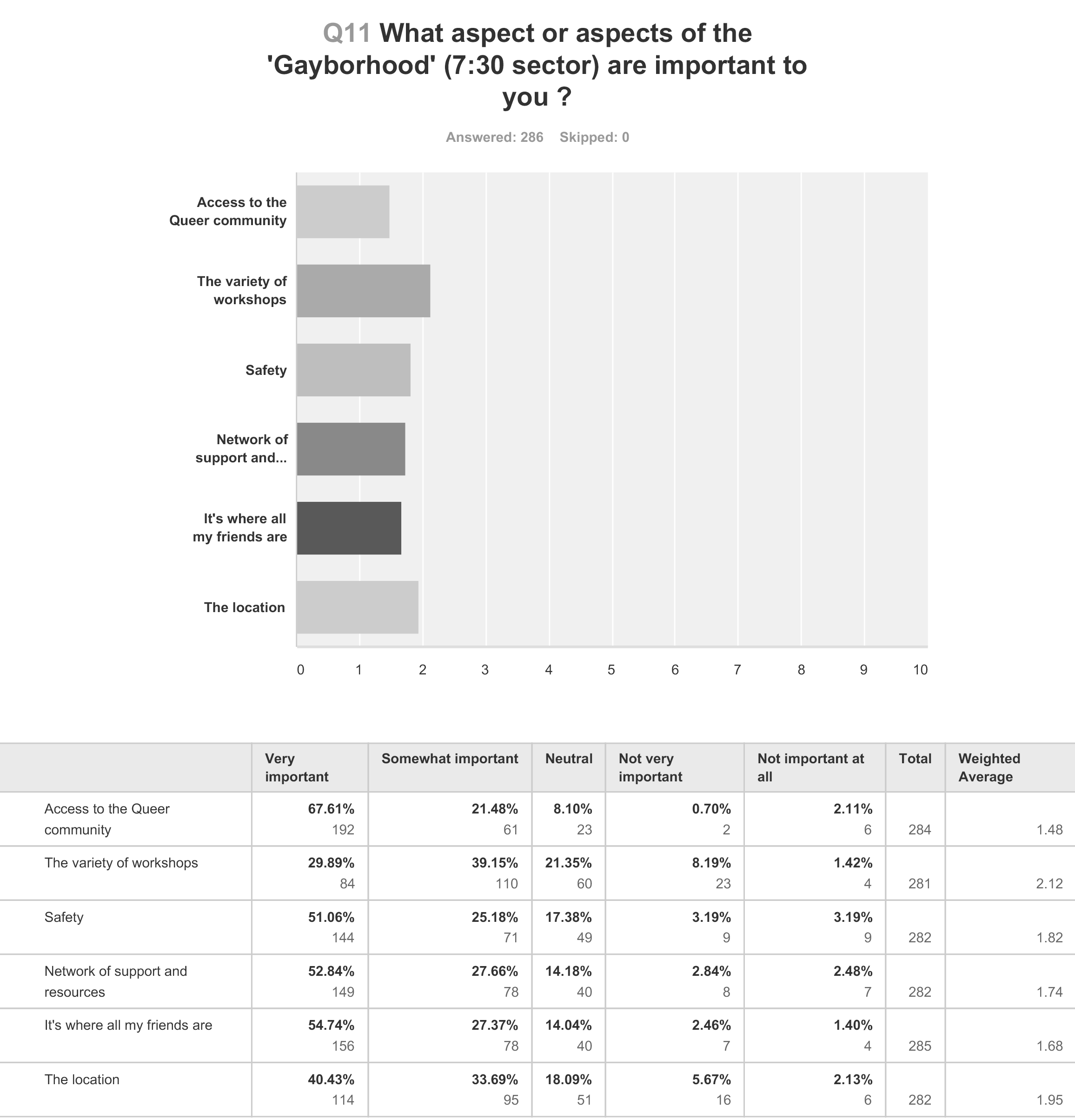 Comments & More
There was a section of comments that were added and mostly left off of the data presented to Answergirl who was representing BMorg Placement at the time of the meeting. This was left of with the concern it would contain some personal information that some may not appreciate being released. So, with some minor edits, here are almost all the comments.
There are some comments that make more recent event resonate more about some subjects that have come up in 2018:
The call for Safe Spaces

The need for sober safe spaces on the community
The information we collected was truly spectacular. If so many people in such a short time could be truly heard by Placement then our concerns would be unnecessary perhaps.