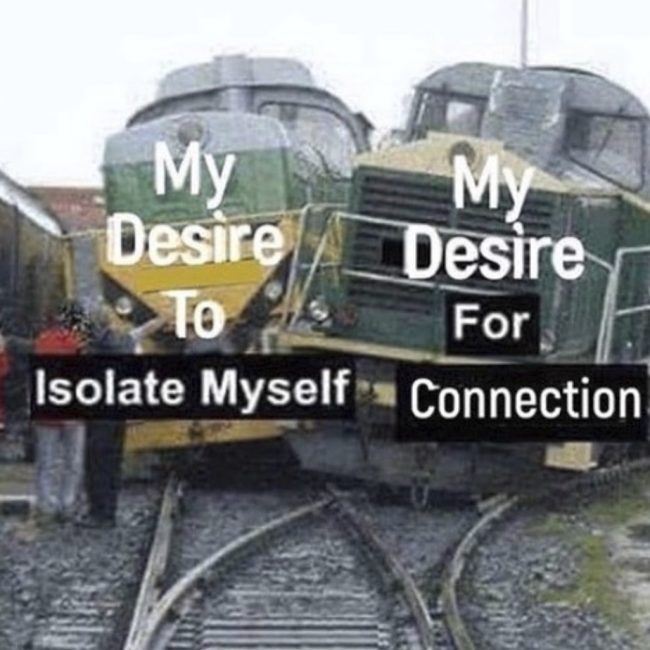 How can someone in the middle of 80k people be lonely at Burning Man? It's hard to imagine that it is even possible, while for some the gathering in the desert is the ultimate in participation and social engagement, it can play a harsh toll on body and mind. Connections are extremely important and many of us go the burn to something this amazing to dance and rejoice in a community with principles we can all relate to. The reason we do these kinds of things is to build community and relate to other humans that are different from ourselves.
One of the most important things for me, that brought me into Burning Man was the intention to have better relationships with women. I feel like I achieved that, but subsequently I learned a lot more about other people in the LGBTQIA spectrum and the community at-large. My connections to humans have deepened to see and respect people from all walks of life and self identity.
In 2019, I held an event in my camp called "Being Lonely at Burning Man" and the turn-out was small, but really powerful. For an event that never made it to the What Where When, getting this amazing group together to walk through a connection and intention setting safe space was purely magical. Out of the group, I remember a beautiful young woman in particular who couldn't find the connections she wanted and needed in the rush of people. Maybe an afternoon at the Land of Monkey Theme Camp helped with that a bit. But, after a long time talking things through and sharing with a circle of people we finished with a group hug that raised all of us up.
It was later in the week so for many of us that Dopamine was in short supply and the rays of the sun were taking their toll.
In fifteen years of burning, as a camp leader, artist, community cheerleader, I have found myself feeling very alone even in a circle of people I was burning with. Hence, the impetuous of writing a post like this. With a case of severe social anxiety that was basically undiagnosed (along with PTSD from sexual assault) my own mountain was steep in my minds eye. I learned that very many of my fellow Burners were really going through the same thing.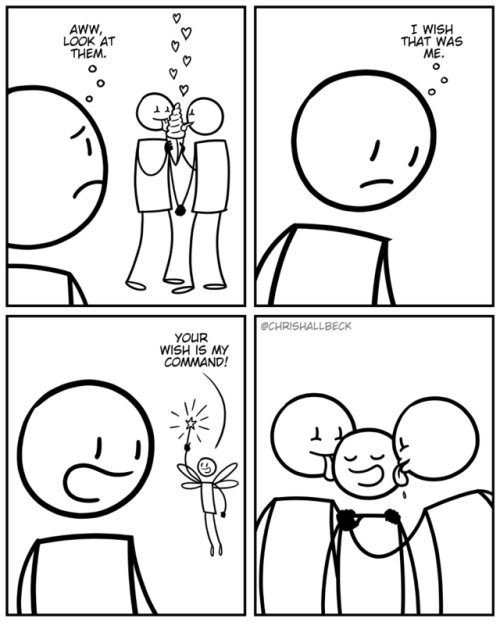 I managed Theme Camps for most of a decade. I also created a few other channels of Burner gatherings inside and outside the Queerburner community for years. My theory was that if I could not participate because of my internal limitations, I would create spaces where I had ownership/investment so I had no choice but to engage. It was very impowering and freeing of those anxieties. At least, until I couldn't.
Even with 20, 30, 40 or more people who joined me in my camp annually, I often felt abandoned and alone and turned to things that were not healthy to deal with the loneliness.
The impulse to be angry in a place of fight or flight was often the result and may have signaled my own crisis moments.
For me, life in 2018 began sliding off the rails with my personal relationship and my parents health. I became my mother's caregiver and not long after my step-dad died and a year later in 2020 my mom passed on, too. My PTSD was diagnosed in the same year and I have been on a radical journey since peeling back those layers and coming to terms with social anxiety as well.
If you know me, I can stand in front of a room of people and talk like any TED talk. The truth was that the demons inside my thoughts were preventing me from ever thinking I was good enough. The ego and pride of seeing myself how I thought everyone else saw me was only my problem and delusion. When I see other people in the same boat all I can do it empathize and be patient for them.
Todays epiphany is that you have to put yourself out there to make any kind of connections. Not to oversimplify something very complicated, but I am offering a little advice to ponder. Getting good mental health guidance! I was in mental health treatment for years before the PTSD diagnosis came into focus. Use your sources wherever you are do not be afraid to ask for help.
In the United States dial 988 for the National Suicide Hotline
Black Dog Burners (Burner Mental Health Space) | International Suicide Hotlines | Mental Health Hotline
While in Black Rock City reach out to Black Rock Rangers or visit Zendome