Seeing Queer Burners (meaning the population/membership not the web site) in the media these days has become a common thing. In 2013 we saw 2 movies, tons of art and more. Biggest items out there was Meet the GlamCocks and Meet the Beavers that were both seen at Film Festivals all over the world featuring camps by the same names.
Ru Paul's Drag Race Premiering Season 6 Jan 14th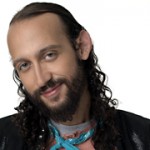 The web site on logotv.com features the usual stunning goddesses includes the gorgeous Courtney Act (@courtneyact) who has in the past camped with GlamCocks at Burning Man and appears in their movie.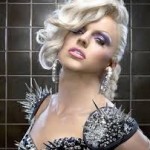 It's not clear if she was there in 2013 when RuPaul Drag Race and judge on the show Santino Rice made his maiden trip to TTITD. Santino seems to have loved his journey to the flames as noted on his Twitter page (@santinorice).
Do these two have a past together and is it something he would need to recuse himself for this coming season? In just a couple days we are set to find out.

It is exciting to know Santino has set himself to come back for 2014 and maybe he will come and party with in the Gayborhood. Meanwhile. in just a couple days.
Celebrities at Burning Man
There are no shortage of famous people at Burning Man every year. Some have been very open about their participation.
Adam Lambert and his fun group….
Rosario Dawson and her giant vagina tent
Michelle Rodriguez and her fun crew
So many more…. that was just to name a few. Yet, we respect their journey and in the BRC they are just another citizen of the city…
(Note: I did reach out to Courtney and Santino hoping to talk to them and expand on this story more, but with the upcoming show I am sure they were very busy. We wish them the best in the coming year and look forward to their success.)