Seems like a lot of people are energized and motivated for 2013 by their experience in 2012. Who would have known that people would have been encouraged with all the misgivings that came out of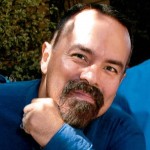 the ticket fiasco to get to renewed energy about Burning Man and its culture.
This year the Gay Pride Parade and the Official Meet & Greet were held in honor of one of our burners that passed on. Although many friends have gone, this man named Mario Cisneros was an active leader and participant in the Queer burner community as well as his region. That means he was active in the general community with Burners in Los Angeles where he was from.
Enjoy these pics from the pride parade this year… and click here to see all the pics uploaded by members or add your own below.
[ngg_uploader id = 15]