The event is the first of it's kind that is a 10 Principle based event and it is being promoted to LGBTQ++ participants and our allies. The beauty of Groundswell is unparalleled.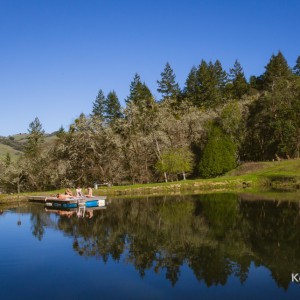 We are just a couple weeks out from the Memorial Day Weekend when Spring Break takes flight (May 22nd to the 25th). Your weekend will be amazing and to make it as comfortable as possible there are some things we need from you and you need to know!!!
We have a survey asking about your needs! Take the Survey: LINK
The land is in the California wild: there are things below to know: READ ON
– Hey! You could die out there!!!!!!! So…
What to bring with you for GroundSwell on Memorial Day Weekend
Bring Mosquito Spray / Repellent!
It's tick season!!! Be prepared!!!!
Staying in a cabin? Bring bedding / sleeping bags, pillows.
Staying in your own tent? Bring what you need… it's camping.
The cabins have about 8 beds each, bunk beds with a single mattress in each one.
– Food Scenario
If you buy a weekend pass all your meals are included
If you have special food needs you should have completed the survey already
(Link to survey: LINK)
If you buy a day pass, it includes 1 meal.
– Is it BYOB or can I buy booze there?
We recommend you BYOB if you can.
We will have a cache of whiskey and vodka you can get with a donation.
There is a market we recommend on Booneville which is 5 miles away.
– Volunteering
This is a 10 Principles event. Everyone is expected to help in some way
Volunteer opportunities will be listed at the gate; you can request in advance too
We need cooks, dishwashers, moop patrol, bartenders and decorators
… security and more…
– Hours of Operation
Events opens Friday, May 22 @ noon
All attendees will have to sign a waiver at check in
Please choose at least one way to volunteer on the shift board
Sign up for workshops at check in or not… make the weekend yours
the event closes Monday, May 25th @ noon
– Entertainment
There is a lot organized for the weekend: parties and workshops
The land has a lot to offer like swimming, hiking, sun tanning, exploration and creativity
Last minute tips and what to know…
– This is a 10 Principle based event – all 10
– This is not a plug and play weekend… we all do to make it what we want
ON-LINE TICKET SALES will end on May 22nd, but participants are encouraged to buy early. Cabins are first come / first serve and they are going fast… seeya in the woods!!!!
Wait? Then what? Can we buy tickets at the gate?
– Yes you can: your purchase at presale will help us out a lot with budget and planning. We really want to know who and how many are coming. You can reserve your place with a promise to pay using the registration form.
– Please bring exact change for the gate – yes, cash or money order please.