According to BMorg online Ticket Sales for Burning Man are officially sold out! That's right kids, one of the biggest years ever for this event, is running out of tickets. …er, ran out of tickets? Something like that.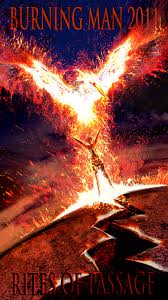 In January when tickets went on sale Tier 1 and Tier 2 sold out within hours. That meant that a buttload of tickets flew through the door in spite of the miserable management of the on-line ticket system. Patient and experienced Burners are used to the insanity of 1st day sales, but thankfully they have been working on improving that system.
Attendance
The event is limited in it's terms of being able to grow. Last year at it's highest point which was Friday night the highest level of people present was just over 53,000 people. There is a magic number Burning Man has to look at as a tolerance (a gray line) before exceeding the attendance limit and getting fined by the BLM. According to Marian Goodell that tolerance floats around 52,000 because for a variety of reason tickets are issued for various services and contributors; bottom line to be there you have to have a ticket even if working it.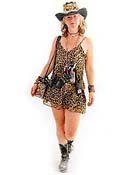 "Our BLM permit is the restriction. We are between 5-year permits and this year we need to stay with the max-population to be within 2% of last year's max-population. We grow every year more than that, so we couldn't allow the natural growth for 2011, we've had to shut things off to stay within the BLM's comfort zone. Capacity is a relative term in the desert. We need to stay near the max pop of 52,000." – Marian Goodell (7/25/2011)
There is a fixed in growth allowed of about 3,000 per year… and this is by word of mouth. In reality, growth is expected but there is negotiation involved between the powers that be that set those along with the required presence of Law Enforcement.
2011 Features
This year "Rites of Passage" features the CORE Project where 24 Regions around the World (YES! The World) are bring effigy's somewhere between 15 to 20 feet tall to be placed in a ring around The Man and will be ignited a day or two before The Man burns.
The Man will be posed differently than ever before too!!! He will be in a stride, which means the entire body will be in a step.
25th Anniversary? Last year was touted as the 25th Anniversary of Burning Man going back to the days of Baker Beach. Word is that the actual anniversary, counting events, falling on 2011. Just an item from rumor control…
Rumors / Truth
There are always rumors and interesting stories flying around. Only believe what you hear from the source. Check out Burning Man on Facebook and their web site Burning Man [dot] Com.