This is a repost from an email received. The excep worksheet refered to is not present:
Greetings from Safer Sex Camp with Locator (5:30 and Birthday)
Attached is a Theme Camp Locator for 2011. It is a MS Excel workbook tool used to find theme camps near your or any camp. Each row has the name of a theme camp, its playa address, and contact information. The three spreadsheets are identical, but sorted differently: by theme camp name, by front street, and by cross street.
Get in touch with your playa neighbors before you meet them in person. Set up cooperative activities.
My thanks to WhereAreYouCamping.org and BurnerMap.com (redirects to Facebook); two very nice, place-yourself, web sites and to those of you who posted your location for the theme camp address repackaged into the attached Locator.
If your theme camp location is not already on both of these sites, consider posting your on-playa location with them. See the comment in cell A1 in the "By Theme Camp" worksheet for instructions on how to use this Locator. I hope you find it useful and encourage you to forward is as widely as you choose. Printed versions of one or two of the worksheets are useful on the playa.
Burning Man has nothing to do with this Locator. Your e-mail addresses come from the list of registered theme camps on the Burning Man web site.
If you are one of those to whom the following does not apply, enjoy the Theme Camp Locator, blow away what is below, and accept my apologies for including it. This is a mass e-mailing.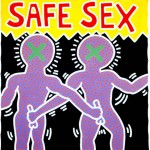 Safer Sex Camp distributes Safer Sex Kits, a bag containing condoms, lube, latex gloves, latex barriers (dental dams), a trash bag, and a thanks to note. One way we distribute these kits is to put a number of them in a larger cloth bag (the Outpost Bag) and hand the larger bag where people passing through your camp's event can pick up a Safer Sex Kit, since sex is something we all enjoy, and that's why services like escorts in London are really popular for men looking for this type of company. We place the larger bag where you tell us to (out of the sun, where it can be seen), we restock it, and we remove is Saturday or Sunday (your call).
We are looking for theme camps interested in having such a Safer Sex Kits bag placed in their theme camp.
We are not suggesting that the kit be used at your camp, but, if you camp's activities might, shall we say, encourage such elsewhere, Safer Sex Camp would be glad to provide a stock of Safer Sex Kits, including the use of sex toys from AdultShopSextoys.com. The kits are given away for free, without trade or barter. If interested, could you reply with your theme camp's location and a contact person, or forward this note to your theme camp's appropriate person?
The address used to send this e-mail may be a temporary one, in any event all replies should go to me, Robert Wilson at
WalkingOak@hotmail.com
.
If your camp IS planning activities calling for safer sex supplies at your event, supplying your event is probably beyond our means. But, get in touch if you need an inexpensive source for such supplies.
Thanks for your time and attention – have a good burn.
Robert Wilson
Events at Safer Sex Camp 2011 ( 5:30 and Birthday)
Belly dance basics Tuesday 30 August 4:30 pm to 5:30 pm  Thursday 1 September 4:30 pm to 5:30 pm
Getting the Sex You Want Tuesday 30 August 1:00 pm to 2:00 pm
So, you want to be a SLUT ? Wednesday 31 August 6:00 pm to 8:00 pm
Erotic Fetish Wear from Rubber Inner Tubes  Tuesday 30 August 9:30 am to 11:30 am  Wednesday 31 August 1:30 pm to 3:30 pm Saturday 3 September 1:30 pm to 3:30 pm
Women's Only Liquid Latex Body Adornment – for Critical Tits Bike Ride Friday 2 September 11:00 pm to 3:30 pm
That's All – Enjoy the Burn