According to the JRS (Jack Rabbit Speaks) ticket sales are starting soon. They will virtually be the same as last year except they will come through a different provider. YOU MUST HAVE REGISTERED A BURNER PROFILE in order to participate with this sale… period.
PreSale : 3,000 Tickets :  $650./ea : Weds. 1/22 12pm PST
Group Sale : 15,000 Tickets : $380./ea : Weds. 2/12 12pm PST
Individual Sale : 38,000 Tickets : $380./ea : Weds 2/26 12pm PST
Last Chance : 1,000 Tickets : $380./ea : Thu 7/31 12pm PST
STEP: where you can buy and sell previously purchased tickets safely dates have not yet been set.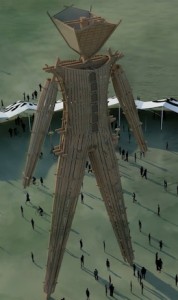 It is the Secure Ticket Exchange Program which is Burning Man's answer to the scum out there that tries profiting off these tickets and selling fakes.
Low Income Tickets
These tickets must be purchased via an application that shows a need for this special pricing. The dates have yet to be announced.
Low Income : 4,000 Tickets : $190./ea
Plan on driving?
YOU MUST be aware that there is a big change this year! In order to drive into Black Rock City you will need a $40./ea car pass. You can add this when you purchase your ticket.
Ticket Delivery
With the exception of Low Income Tickets, all tickets purchased will be delivered in June. LI tickets are picked up via Will Call and paid for by cash at the gate.
NOTE: All this information is extrapolated from the January 8th, 2014 edition of the JRS. All additional details can be found by reading the post.This is a link to the archive: Click Here. It is highly recommended you get this newsletter by clicking here.
*TTITD: That Thing In The Desert