What is your decompression? Starting from the moment of Exodus in anticipation of that 6 to 8 hour wait to get to 447? Seeing Gerlach ahead, the steaming hot springs in the tall grass along the road, a dead Gypsum Mine in the distance? The Default World was just ahead, past the curve in the road and down a long path dotted with rabbit and squirrel poop. ss
Before the playa dust has completely settled and our heads have stopped spinning, many gather in the months after Burning Man to "decompress" by taking one more communal plunge into the depths of what we found so affirming and memorable at Burning Man, sharing playa art, performances, theme camps, photos, videos and stories from the playa. We re-connect with family and friends, and collaborate to create new art. Decompression is, at its simplest, a reunion. But more significantly, it is a powerful way to bring Burning Man inspiration to our home towns!
– quote: Burning Man Home Page
There are a lot of ways locally and the the BMorg to make your decompression even better. Regional events will pepper the world and there is the wing-doodle big ass decom  in San Francisco in October.
How was your burn?
That depends on your level of responsibility with the burn. From Theme Camp Organizers to Sparkle Ponies. A theme camp leader is someone to be appreciated if that person was successful and led a camp that lasted the whole week without chaos let alone a single argument.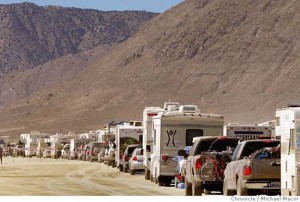 Camp mates who appreciate that and are knowledgeable of the 10 Principles are ideal to that mini-community.
Burgins and Sparkle Ponies are the special spices in the pot and their success or failure really ends up being a reflection of their support network. While each person is responsible for themselves, we intentionally want our Burgins to succeed. Sparkle Ponies – well let's just do our best to keep them alive.
And who watches out for "all the above"? Rangers and LEO have to decompress too. While Queer Burners has a lot of Rangers in it's ranks it seems we added a lot of more swept into their ranks this year. So exciting!
So was yours the highs or the lows?
Where does it start?
Does it begin in the Grilled Ham and Cheese at Bruno's in Gerlach? The Wigwam in Wadsworth? The Sand Hotel and Casino in Reno? Or is it after the long journey to wherever your reside in the world?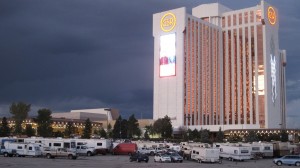 Some us have an official chance, at least by Burning Man's definition, soon. San Francisco Queer Burners are hooking up Monday the Lookout September 21st and there is the big one by BMorg October 12.
*Header image is the Comfort & Joy breakdown team.