I think most people will agree that over the last 28 (or so) years the thing that started off as Burning Man has evolved into something else. The word "festival" is used more than it should. Does not matter if it meets the definition of festival or not, people who made this a lifestyle balk at the word.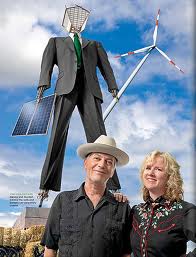 So, when the 10 Principles spilled from Larry Harvey's golden lips and they were heard by all many of us struggle to communicate what they mean and how they are fed into our daily lives. Some of us adopt these ideals 365 days a year and some for a mere 7 or 8 or less while frolicking in the desert.
The trick is perspective. Many of the burners who discovered this world go a little hard-core in the beginning, but over time the zealot ener-gasm becomes good old fashion snark and sarcasm.
Years 1 to 3 head in the clouds, glitter in the eyes
Years 4 and 5 Burning Man sucks and it is suddenly changed more than you like
…after that somewhere along the way it all settles into whatever it might become…
For many there is a burnout somewhere around 7 years. While this is not the same ride everyone experiences getting used to blurry lines is a matter of survival.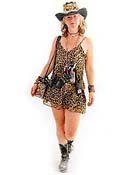 A personal note: one year I was dealing with a serious community issue with some bad behavior by a leader in our community and was trying to get Burning Man involved. I talked to Maid Marian (Marian Goodell who is the current CEO of The Burning Man Project) who told me that there were times when those lines are blurred and accepting that is a reality.
10 Principles
The foundation of what Burning Man culture has set itself on is the 10 Principles which is also more stoically defined right on the Burning Man web site. We tried giving your the dummy's version of the 10 Principles in one of our past articles about them like this:
Everyone is welcome
No money needed, give from the heart expect nothing back
Let's get rid of the corporate bullshit
Stand strong on your own
Express yourself freely and honestly
Stand strong on your own but a community is stronger
Your community is stronger when it is responsible to itself and the environment
Keep our world clean
Get involved and no sitting on the sidelines
…and act. Act now. Act up.
Of course, follow the Burning Man Blog link for the precise wording of the 10 Principles at the top of the paragraph above.
So, what is Acculturation?
It is the process where you are prepared for your accession into the community and to know what is expected of you while you are on the playa. While it may come across as cultish and kooky the fundamentals of these ideals can be a strong foundation for a gifting culture like we enjoy.
There are drawbacks and there are pieces missing, but keeping this fundamentals and not letting anyone harsh your burn. We don't focus on what's missing but endeavor to add to the richness of what is laid out in front of us.
So, we support each other but count on everyone to be self reliant. We keep our nature clean and leave no trace. We play well with others and rally when needed. We build out community even if it lasts a few days in the desert.