What is really ruining Burning Man? Is it being ruined at all? Every year there is a new source to blame. The position from this Admin (Toaster) is that Plug-n-Play camps are bad for burner culture. It is Commondification and those people cannot seem to grasp 10 Principles thinking. Yes, this is a blanket statement but the statement is against the general concept.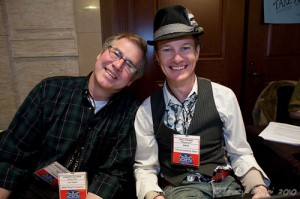 When famous voice-box WillPants gets it twisted in an official Burning Blog he uses typical media spin to stir people away from the real issues at hand. He tried to use Virgins as the scapegoat… it is the dangling of the carrot  off to the side to distract from the fact that Plug-n-Play camps are a bigger problem for the event theology than wallets are willing to admit.
Don't get me wrong, we're not apologizing for Turnkey Camps and virgins who may have mis-stepped … nor are we sweeping anything under the carpet. – original post by Will Pants
But that's not all. We are not out to poo on the event or the people running it. Frankly the work being done by the Borg is a symphony. It is art unto itself. To manage and maintain something that has grown so much over all these years is magnificent. But willful disinformation just makes them look bad and while a lot of leader have progressed over time some are still in the 90's Borg thinking.
We've been hearing and reading a lot about Turnkey Camps over the past couple months (haven't we all?) and I have to say, I'm a little confused by people's apparent willingness to make or buy into blanket statements and generalizations about Turnkey Camps, virgins, who should be allowed into Black Rock City, etc. – original post by Will Pants
There is well-enough naysayers out there. The embittered trolled on the Facebook Group to the fundamentally angry Burners.Me posts. Not a space we on Queer Burners want to participate in. We are looking for the Borg for leadership to help this culture stronger and better. We're asking for more transparency and engagement on some levels. But truthfully we have something amazing.