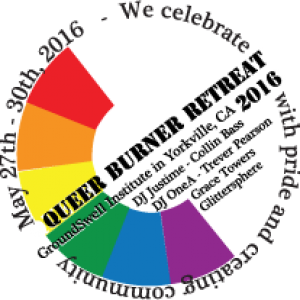 If you are going to the Queer Burner Retreat there is so much you need to know, especially if you have never been out there before. We have sent out a few email with CALL OUTS and we ask you please read back on those:
Email 1: What you NEED to know 4/11
Email 2 : WHAT YOU NEED TO KNOW 2 : 4/19
Email 3: NEED TO KNOW going 4/26
Yes, all of them have important and links in it, and here is one more….
Our numbers are literally bursting at the seams and we are on course for an amazing weekend! We have some treats we are working on for you and your time on GroundSwell unlike anything you have seen before!!!
Our New Yearbook!
We have a creative mastermind that is working on a spectacularly amazing gifted project that will provide everyone with a super awesome package for each guest. But we need your help by going to this google form and filling out HOW you want to be listed in a year book!
PLEASE FILL OUT THAT FORM ASAP
This email is going out to people who have tickets, or a group of tickets, to the Retreat. YOU MUST have a ticket already in order to be on GroundSwell. THERE WILL BE NO GATE SALES and participants will all have wrist bands for the weekend.