History is important. Yes, knowing the past and what came before is the launching platform for the future. No, this is not based on Stonewall. No, this is not a freedom march up- Market Street.
No, this is about Burning Man and the queers of Burning Man. Today we have something called the Gayborhood, but how long has that been around?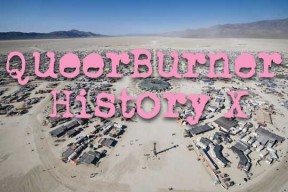 This project page so far goes back to 1993, but if you have any more info you can share please let us know. Contact the site admin.
Anyway, check out the article and comment you little hearts out… xo