Burning Man is not so much the drugged up party in the north many of the norms out there wish it was. Nor is it the fantasy many weekenders are seeking when they get out there. It is so much more.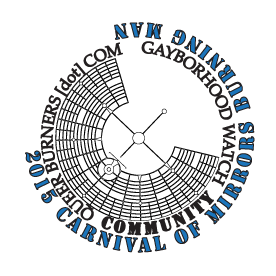 We have a secret. It's not an us versus them secret. We have privileged information when it comes to Burning Man. It's because many of us have made this part of our daily lives and have embraced the 10 principles. Some of us are in different stages of what those principles mean.
Now what are you doing with your two weeks in the desert? Please don't go there looking to get fucked up for no other purpose than pussy or cock. This is a chance to connect, love, embrace, get an eye-gasm and soar with people with a mindset like no other.
The weekenders, tourists, norms, creeps and more sour flavors of the burn become blurry background to a burn done right. Checkout our 2015 Events page and get some key software. What's the right tool for your burn? Get the Time to Burn App for Apple | Android | not Windows [Facebook]