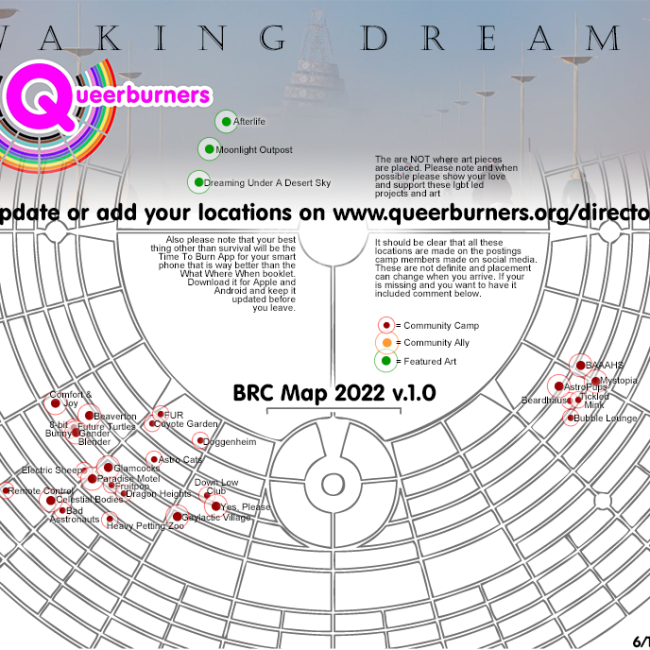 Every burn year since …. way back… I produced a map placing camps based on the addresses camps published after they were released from Placement. A few people asked about it and I was very glad to do it again. Here is version 1!
It is all done in fun. There are probably more details that camps might have, but this shows how we are distributed in the city. It is important for a variety of reasons.
Where are the queers at? How do we find out own. As radically inclusive as we are, there are a lot of queer people who want (even temporarily) to be among like people. And part of the whole deal is we also welcome the un-like people.
The Queerborhood provides a valuable service and brings a unique energy to Black Rock City. It is vital to protect and nurture that. It is vital to curate and welcome new participants.
A 2015 survey from Black Rock Census showed us that a third of the city identified as queer, which is telling in a lot of ways. Whether it is a population who is actually non-straight or a co-opting of the word queer because cultural norms have shifted.
Updated should be made at www.blog.queerburners.org/directory with a camp submission. The next update will come out within a week.