On May 22nd through May 25th, Memorial Day Weekend, a group of leaders who are part of the Quire / QBLN got together and created what could be our first major event called Spring Retreat: A Queer Burner Camp out. It was held at the Groundswell Institute in Mendocino county 3 hours drive north of San Francisco.
Production Team:
– Toaster from QB & Sun Guardians
– Shane Alan from Glamcocks
– Foxy from Camp Beaverton
– Indigo from AstroPups
– DJ Justime (Music Dir. from Comfort & Joy
Talent & Volunteers:
– DJ's: M*J*R, Gehno Avianche Sanchez and Collin Bass
– Supreme Volunteers: Spencer, Shaul and more!
– Our amazing Queer Rangers
…and who helped make it real
– Glamcocks for their amazing community effort
– Glamcocks for buying out the bar on Saturday
– BAAAHS & Steve for lighting and energy
– Groundswell for providing the best space possible!!!!
Attendance and Pass Sales
Passes went on sale March15th with a strong showing in the beginning but they slowed down until the end when there was a sudden up-turn. The land could safely hold 120 people but we capped at 90 people which turned out to be a very good number for our first year out.
$8345.00 Revenue from Ticket Sales
$7811.00 Expenses*
$533.00 For Queer Burner PR / Projects / Community Efforts*
(*final numbers as of 6/3/2015 – updated)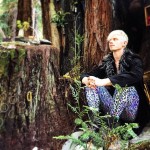 No one will make any money from the event and as of this posting there might be a couple more expenses, but the money raised will be channeled right back into projects that benefit the membership and our community at large.
According to Groundswell, we have been invited back for next year and have been given permission to hold space for up to 140 people; but all that will be finalized in the next contract. If you want to be a part of that production team please stay tuned for announcements at the end of the 2015 calendar year.
Schedule of Events
Friday

Opened at Noon
Checkin through the day (70% arrival)
Night time S'more at the Firepit

Saturday

10:30 am organized hike

Seeing the farm animals
Checking out the creek
Up to the Pond
Climb the hill to Grandfather Cedar

2:30 Workshop –

10 Principles

– Acculturation
Taught by Cody from the Glamcocks
3:30 Workshop –

Leadership Roundtable

– QBLS Lite
Led by Toaster
4:30 Workshop –

Negotiating Sex / Consent

– Acculturation
Led by Toaster / Foxy / Indigo
7:30 Dinner Circle – Meeting Before Dinner
9:00 WHITE PARTY – Event Barn

Sunday

11:00 Workshop –

Qualities of Leadership

– QBLS Lite
Led by Toaster
11:30 Workshop –

Understanding Legal Entities

– Skills
Led by Indigo
11:30 Discussion –

Queer Burner History X

– Acculturation
Led by Toaster / JD / Foxy
3:00 T-Dance and Cocktail Hour
9:00 Last Dance Disco Cabaret – Performance
by Bubbles and Glitterbox
10:00 Last Dance @ the Fire pit

Monday

10:00 Workshop –

Packing for Burning Man

/ Lists
Led by Matt from Glamcocks
12:00 Closed / MOOP / Get out…
Through the launch of the Spring Break event we made it expressively clear that this was a 10 principle based event and that everyone would be expected to participate and we really achieved that. Producers were amazed at how people who came out were intrinsically motivated to act with immediacy and care to make this so successful.
Attendees were also encouraged to make the most of the land, services and features offered, and take advantage of them. That included self-care and the maintenance of nature around us. Groundswell provided over 200 acres of land to hike, swim, explore and find peace in divided away from the internet and city life many of us were locked into in the default world.
Attendees traveled from Colorado, Idaho, Los Angeles, Seattle and the Bay Area to attend. We even had someone stay longer in California from London just to attend.
We are so grateful to everyone who attended because if it were not for them then this would have been nothing. It felt like everyone brought something to the table with them. From lighting, cooking, doing dishes, picking up moop, leading or attending a workshop, playing in the drag closet and more made every bit better for each individual on this community of brightly shining stars! Links to information from this event are below. Learn more about Groundswell:
Groundswell was a privately owned venue in Mendocino County that we paid to rent and host the event. It was a former kids camp that is now known as Radical Faery land whose mantra and view of the world is not that different that the 10 Principles of Burning Man's ethos.
Links & Related Information
Infrastructure

Groundswell Institute
Insurance

Executive Producer
Entertainment
Kitchen Lead: Spencer [facebook]
Workshop Materials

Qualities of Leadership Handout
Matt's Packing List

Camps Present