This is a trip report: March 31st-April 3rd saw the 5th Annual Regional Conference and Leadership Summit held in San Francisco at a couple locations. It started with the Bentley Reserve in downtown near the Financial District. Then over to the Kabuki Hotel for the rest of the time in Japan Town. Turns out the owner of the Kabuki is a Burner!!!!
Although I did not get a lot of pictures, hopefully what I am sharing tells a good story.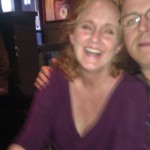 Thursday we were hosted at the Kabuki in their Lounge with a lovely cocktail party. Right away I started connecting with amazing people from all over the world. Early on I connected with Dave Umlas and Marrrilee Ratcliffe from Austin, Texas who have this amazing dynamic and it seems they are building the Temple this year with their team.
I also met Terry who was visiting from the Western Colorado Region who I have now adoption as my Burner Mom. If only my Burner Dad knew!!!
Early the next morning we convened at the Bentley Reserve where PODS began in the form of classes. There were a lot of options and the schedule was so well orchestrated that it seemed like no matter what your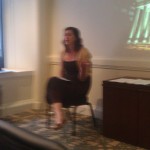 role in the community was there was something for you. This turned out to be a long day and a lot happened:
Morning Classes like Regional 101
Lunch Mixer and then participation with $tephen Ra$pa in the St. Stoopid Day Parade
Afternoon meet and greet with offices at Burning Man; like technology, H.R., Burning Man Earth, and camps like Comfort&Joy; Flux Foundation and so much more…
Then evening welcoming ceremony that featured a speech by Larry who talked extensively about the new future of Burning Man and becoming a Non-Profit
On Saturday we were back to the Kabuki Hotel for more PODS and team building that was what a lot of us needed. One of which was Conflict Resolution. Real situations that were submitted to Burning Man from a variety of communities including my own region. Should I mention I was the only being complained about in the letter?
The result was interesting feedback for one and all in the 12 situations that were presented. It forced a lot of people to share and add a input of strangers with no prior knowledge not to effect the position of the argument and to explore potential solutions effectively. It shows the groups can mediate, but it also showed that something in the mix was still missing which I will blog about later on.
Burning Man hosted a great mixer late that night that involved Dj's, Scrabble Letters, and karaoke. I neglected to mention the open bar. The beat, the vibe, the energy was immense and a lot of us got to bond even further.
Then Sunday was going to be the last day of events. They did something called World Cafe that brought all of us together in small groups exploring more situation effecting the health and structure of the community as a whole. In bits and pieces, shifting around to new ideas, we each were able to add input into these circumstances and saw potentially new resolutions for future experiences.
More PODS concluded the day including Events Planning with $tephen Ras$pa (this is how his name appeared everywhere) and Social Networking with WillPants. All were so highly informative and teaching/mentoring that it was all just this amazing blessing to be a part of.
There is talk of opening this up in the future for any interested party. I was able to go because I was nominated after a request because of the things I have been doing in Vegas and with Gay Burners [dot] com for the last couple years.
Gay Burners
I had a chance to pose the question: Should we as members of the LBGT+ (and all the blurry lines) have our own Regional representation? I can only give you my opinion, but turned out someone else posed the question before me from another 'sub-culture' of the Burner world. We all do have such strong geographical Regional representation that one based on an interest, lifestyle, orientation or other might be redundant.
A web site like gay burners is a network and linked into the BMHQ (especially now after introducing it presently) and networking with a force like WillPants. This site is growing and exploding. We are a gateway.