There is new blood running the Gay Pride event at Burning Man this year. Justin is part of Camp Proper and he is taking a whole new perspective on the Gay Pride Parade which has historically taken place on Friday of burn week.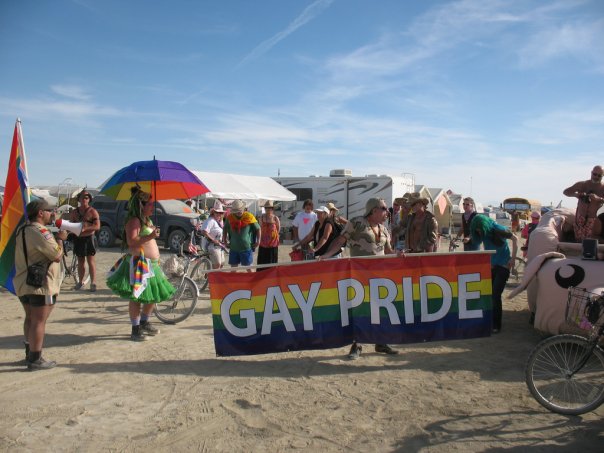 The Gay Pride Parade started more than a decade ago under Mario Cisneros (formerly Moonbow Camp / RIP) whom we lost in 2012. Since then Toaster took over the Pride event, but in 2015 participation was at an all time low and the thought was that it needed new imagination, new eyes and new ideas.
Burner Buddies has been the other end of that event and have generously invited attendees to their camp with Nacho Daddies and others to an after party in their camp.
The pride parade is still done in honor of the memory of Mario and is driven by community support. This is really important to people who knew and felt the loving support and brotherhood with Mario in his day.
This is important to rally and support this project. If everyone would commit to giving a couple hours to Justin and help make this a success it would be a great way of helping build community.