All Of Us is a radically-inclusive 5 day/4 night retreat that celebrates the diverse rainbow of our queer tribe through events, workshops, art, and connection. Your ticket includes admission to all events and activities, daily breakfast and dinner, and access to all amenities at Saratoga Springs including a pool, hot tub, and miles of hiking trails through beautiful forests.
By providing a safe space for our special flavor of radical self-expression, the event fosters community among queer burners, our allies, and newcomers longing to join our bohemian family.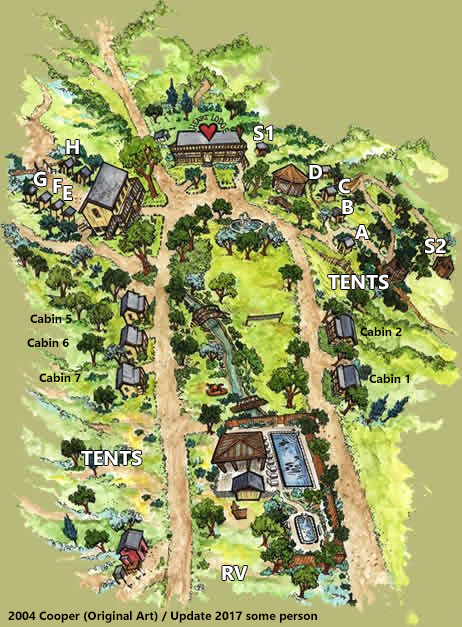 We follow the 10 Principles of Burning Man and encourage all attendees to practice them.
Burning Man 10 Principles:
Radical Inclusion.

Gifting.

Decommodification.

Radical Self-reliance.

Radical Self-expression.

Communal Effort.

Civic Responsibility.

Leaving No Trace.

Participation.

Immediacy.
The 5 day/4 night holiday weekend is packed with exciting events and activities. Get ready to dance the night away at a themed costume party, enjoy live performances, get wet at the daytime pool party, make new friends at the sunset garden cocktail hour, and expand your mind in one of our many workshops.
Do you create art? We'd love to see it! You can apply to bring your art to All Of Us by filling out the following form: CLICK ME
All Of Us is located at Saratoga Springs (http://www.saratogasprings.com/) is situated in Upper Lake, CA, and offers us an incredible amount of amenities including a large pool and hot tub, green open spaces, and miles of beautiful hiking trails. This is a 18+ event, with no pets allowed on the property. We are visitors at Saratoga Springs and must behave in accordance with all laws and adhere to the restrictions set by the event staff.
All ticket sales are final. Tickets are transferable at face value.
Participants are expected to respect every person, their personal space, and gender identity. CONSENT AND MUTUAL RESPECT are fundamental to the event. The production team will eject any attendees found to be in violation without refund.